Designated Survivor' is a show on ABC starring Kiefer Sutherland as the literal designated survivor who becomes President of The United States after an attack on the nation's capitol during a State of The Union Address. While still in its infancy, I feel you should be watching this series, and here's why:
1. The story line:
I love the story line! It has lots of depth and is very immersive. There is a lot of room to continue the story line, and it's very believable in today's world that something like this could happen.  There's action, drama, an espionage element, and some action. It's very well thought out and written. Kudos to the writers for doing a great job!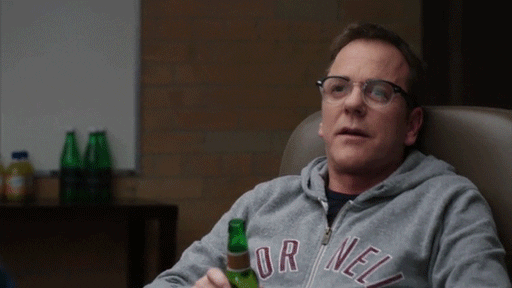 2. The Characters:
The characters are believable and have real depth — they're not just cardboard cutouts. One of my favorite characters is President Kirkman (Kiefer Sutherland). President Kirkman is caring, honest, responsible, and takes all decisions made very seriously (I wish all Presidents were like him). I also enjoy Speech Writer turned Press Secretary, Seth Wright (Kel Penn). Seth honestly cares about his job, the nation, and President Kirkman.
3. The show brings Kiefer Sutherland back to TV
Following Sutherland's 2014 return to the role of Jack Bauer in the reboot "24: Live Another Day," the actor took a break from the medium to do some big screen stuff (like star opposite his dad Donald in 2015's "Forsaken").
4. The Cast:
The casting for this show was well done. The show includes a group of talented actors – Kiefer Sutherland (24), Kal Penn (House), Adan Canto (X-Men: Days Future Past), and Italia Ricci (Don Jon). All great casting decisions made by the show executives.
5. The On Screen Chemistry:
The onscreen chemistry of the actors/actresses is phenomenal. It's way better than most of the shows on air today. As I've said before, the casting was flawless. You can see and feel that the actors enjoy doing their jobs. This in itself makes a lot of the difference in any show or film.
Overall, I feel that this is one of the better shows on television at the moment. I definitely recommend that everyone watch!