Most of us want ourselves to be the center of attention anywhere we go. But few people on this planet take it to one step further, and become personalities you can't ignore no matter how hard you try. We have conducted a list 10 Women popular on the internet for their unique physical features. The extent of unique body proportions of these women is so extreme that you may not believe them to be real.
10. Jocelyn Wildenstein (Plastic Surgery Fail)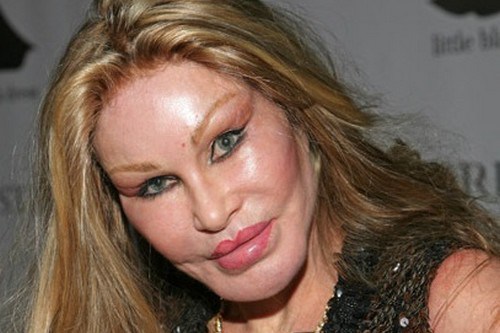 Jocelyn Wildenstein is ex-wife Alec Wildenstein. But being a member Wildenstein family isn't her biggest quality. She is best known for her monster like appearance, which she achieved using extensive surgeries. Apparently she wanted to get cat like appearance, instead resembles some kind of weird marine creature. She claimed to have spend about $4 million on those plastic surgeries.
9. Big Beshine (Woman With largest Breasts)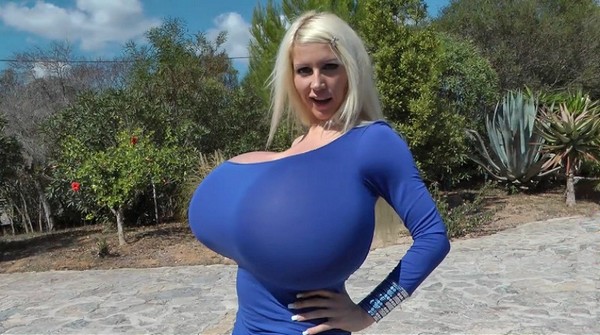 Beshine is a 27 years old European woman who's best known for, I guess you already know. She has world's biggest boobs, each one has 42 pounds of weight. That size is absolutely ridiculous, we can only imagine how uncomfortable life she must be living. And don't even think that to be photo shopped, those giants are totally genuine.
8. Julia Gnuse (Most Tattooed Woman On Earth)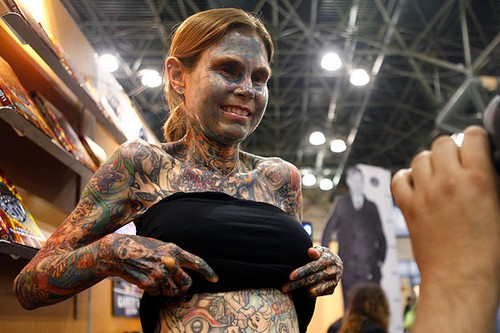 Julia Gnuse also known as the illustrated lady, is a woman with body covered almost entirely by tattoos. 95 percent of her body is tattooed, she holds the world record of most tattooed women in the world. This 61 years old lives in US, and is one of the woman you won't believe to be real.
7. Kim Goodman (Women Who Can Pop Out Eyes)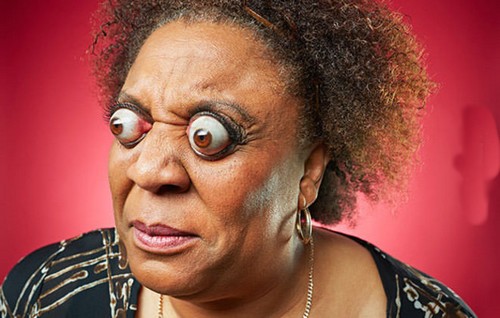 Kim Goodman is a woman who is able to pop out her eyes out of her eye sockets by 12 millimeters (0.47 inches). She holds the world record for the farthest eyeball protrusion. World record aside, this woman looks scary as hell.
6. Elisany da Cruz Silva (World's Tallest Woman)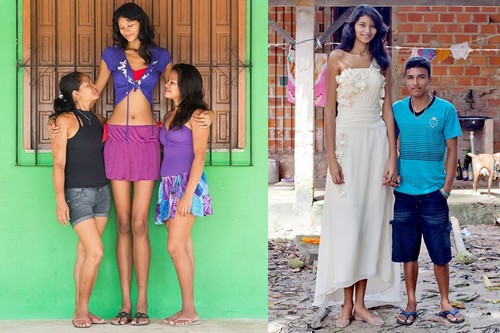 This Brazilian women has the height of 6.9 ft making her the tallest woman in the world. Most fascinating part about her life is that she has a boyfriend whose height is only 5ft 4inch, though both look very adorable together, but she looks like a giant human in front of her boyfriend.