There is a lot of unusual things that happens every year that left many people wanting more excitement. Here, below is the list of  Top 10 Astonishing and Unusual Photographs of last year.
1. A Woman Being Tortured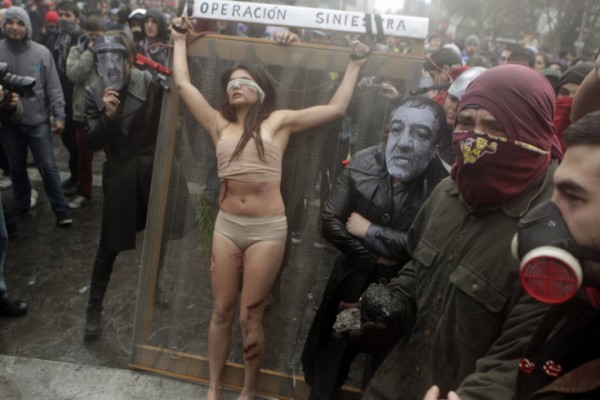 A group of actors perform a woman being tortured during a protest against the premiere of a documentary about the late Gen. Augusto Pinochet in Santiago, Chile.